Business consulting
Where logistic business consulting services are primarily in-demand
Construction or leasing of warehouses
Such projects always require the calculation of topology and the design of business processes. These fundamental warehousing business aspects need to be looked into thoroughly. One may pay a high price for errors here – which means that business consulting services are already required at the initial stages of any project, be it a distribution center or a warehouse.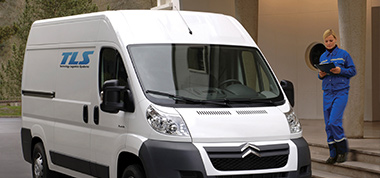 Comprehensive analysis of business processes needed
Suppose a warehousing or transport company developed its logistics spontaneously (as sales or production rates grew), which eventually jeopardized its stability, with labor-consuming operations and lack of transparency. The management team is aware of the ensuing negative impact on the KPIs and margin. Now the situation requires a comprehensive business analysis of existing processes and creation of new processes; the choice and application of advanced solutions related to the control and management of commodity flows and inventory stocks to the company's existing processes need to be duly considered.
В каких ситуациях наиболее востребованы услуги бизнес-консалтинга в логистике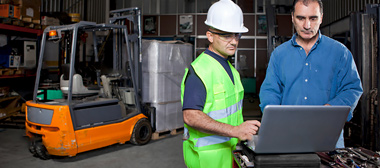 Purchase of equipment
The equipment may include mobile data collection and transfer devices, handling facilities, mechanical equipment and automated facilities, information systems, transport vehicles, shelve stands and other essential components of the warehouse and transport logistics. The optimal choice of equipment in terms of the function coverage and the price/quality ratio requires a detailed review of the processes, KPI calculations, understanding of the specifics and nuances of the particular segment of logistics, the knowledge of operation features of different types of equipment.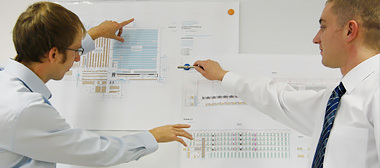 Precision consulting
The company needs a logistic audit of one or more inter-related processes and recommendations for their optimization based on a systemic approach and a transparent method. The consultant's objectives are to map processes, to discover bottlenecks, to develop a strategy for the transition to a new workflow (including related processes), to assess the workforce and equipment, to propose initiatives for the use of innovative accounting, control and automation methods.
Business consulting
TLS provides a package of services in the segment of logistic business consulting for transport and warehousing companies. Both large players and SME businesses in various business segments benefit from our experience, knowledge and guidelines.
Services for warehouse businesses

Based on the analysis of the existing warehouse's business processes and topology, we apply a transparent estimation method to assess the workforce (in terms of positions and skills) and the warehousing equipment (handling facilities, shelve stands, terminals, workstations, thermal printers, etc.). For a projected warehouse, we calculate the size and topology of the future facility based on the customer company's production, procurement and sales plans, the specific features of products and the requirements for their accounting and storage. Also, we provide recommendations for the use of extra mechanical equipment in processes such as assembly, packaging, de-consolidation, etc. We only offer products from proven suppliers.

Modernization

The efforts to enhance and restructure business processes are always focused on two aspects: corporate restructuring and advanced technology. Based on a comprehensive analysis of the transport and storage companies' existing structures and processes, TLS experts recommend certain changes to the business structure and the process scheme. We also propose options to use advanced equipment for the warehouse and transport logistics.

This equipment includes: RF terminals, RFID tags and scanners, equipment and software for building voice control systems, conveyor equipment, vehicle routing equipment and software integrated with satellite monitoring systems, GIS servers and IGS services. In addition, we provide recommendations for the choice of software products for warehouse management and transportation management purposes (WMS and TMS solutions).

Tender procedures and selection of equipment

On behalf of the Customer, TLS provides tender holding services for the purchase and supply of equipment and software products in accordance with agreed-upon business processes and the finalized budget.

When choosing equipment, mechanical / automated facilities or software products, we apply a flexible approach based on the feasibility study of expenses, the budget calculation factoring in various options of purchase specifications.

SCM analysis

SCM-анализ — это комплексное обследование логистических бизнес-процессов и затрат предприятия на логистику и выработка предложений по реорганизации цепочки поставок. Сюда относятся изменения расположения складов, пересмотр принципов доставки, разработка транспортных схем, реорганизация складских и транспортных хозяйств и многое другое.

Building a motivation system
No matter how efficiently the project of launching innovative technology-based management information systems and equipment was implemented at the company, human resources, i.e. employees who daily perform all the routine operations and operate the information systems, have always played the pivotal role. To achieve the modernization objectives, the entire company must be committed to teamwork. There are different ways to progress towards the objectives but the combination of high efficiency and quality can only be achieved if everyone contributing to the process understands what and for what purpose needs to be done.
We offer a package of measures united by a systemic approach to the process of increasing the employees' competence and skills driven by personal interest. The established training and newcomer adaptation method is meant to keep and further develop their most advanced skills and strongest ambitions. Benefiting from the coaching approach, the individual KPI assessment for each employee and individual inventive/penalty schemes based thereupon, the company encourages a high degree of personal interest, which is key to the employee's high performance.
It is not long until this package of measures makes a positive impact on the company's overall performance. This comprehensive approach reduces staff costs and losses due to errors, boosts margins and improves the product or service quality.