«TLS» at SAP Retail & Consumer Industries Forum
In October 25, 2016 the "TLS" company took an active part in an SAP "Retail & Consumer Industries Forum". The event was held in the conference center of Swissotel Krasnye Holmy.
Program of the Forum included parallel sessions dedicated to the automation of business processes in the retail and consumer goods, as well as the best world and Russian practices in the use of advanced technologies for business optimization.
Between sessions, the Forum participants had the chance to communicate with speakers and to obtain additional information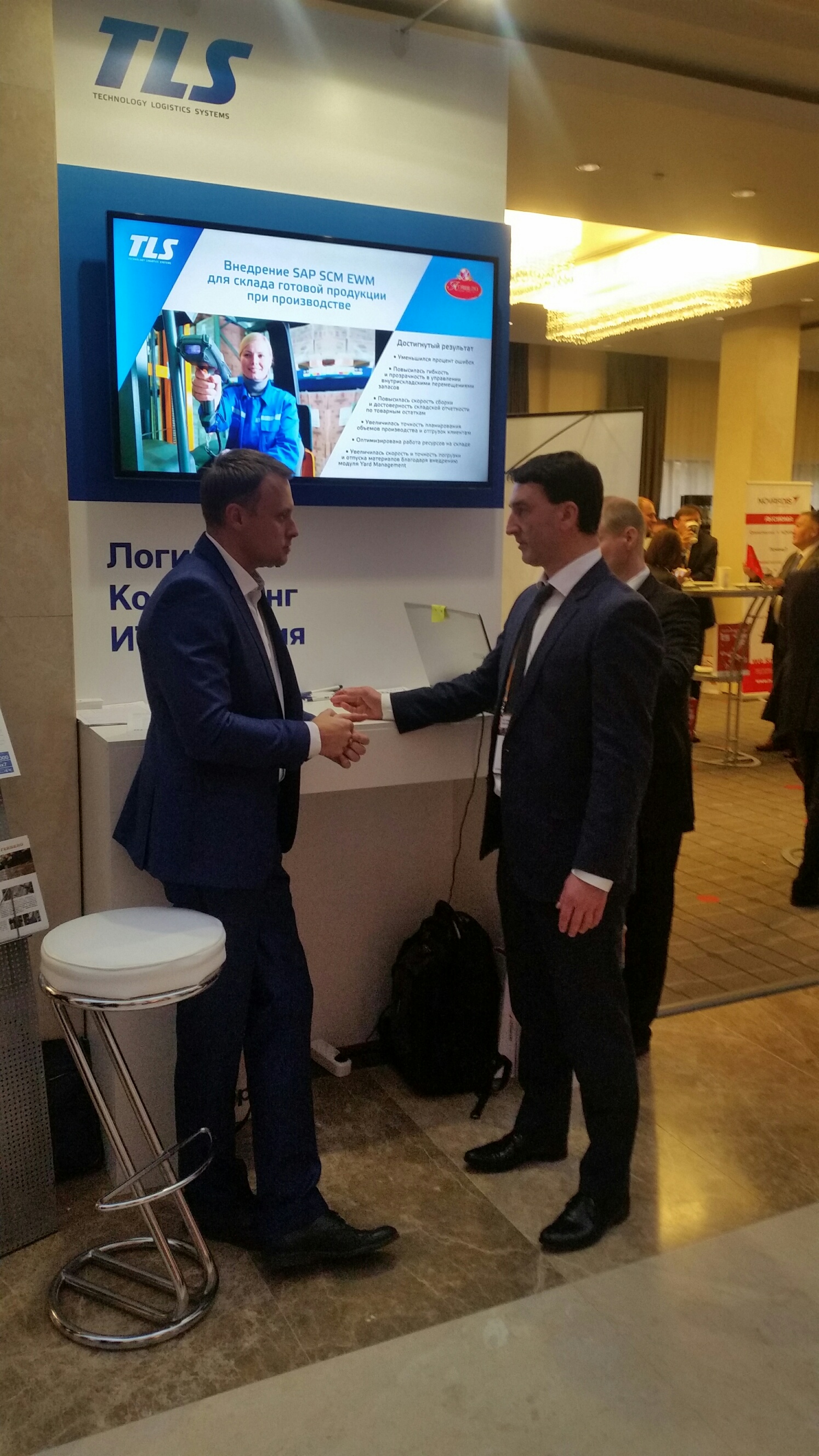 on issues of the concern. On the stands of partners, experts consulted and told about their successful experience in implementing of SAP solutions.
A significant event at the Forum was the speech of the Head of IT, CJSC "Talina" (Agricultural holding "Atyashevskiy ) Aleksey Vdovin, who made a presentation on the Project of implementation of a warehouse management system, SAP EWM, an integrator which was the company "Technology Logistics Systems".
Aleksey spoke about the prerequisites of a decision on the automation of processes in warehouses meat processing plant "Atyashevskiy", the selection of the software and the contractor. He also reviewed the phases of the project, the selected functionality of the first and second stages and the results obtained during a year. 
In the nearest future "Atyashevskiy" plans to move forward in SAP practice and plans an implementation of SAP solutions in the area of ERP system (enterprise resource planning) and SAP PM (TOPO) – maintenance and repair of equipment.