"TLS" and "a-SIS" in Moscow International Logistic Forum 2016
In February 18 2016 the company "Technology Logistics Systems" in common with 'a-SIS" company have taken part in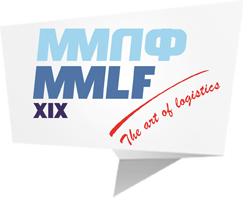 XIX Moscow International Logistic Forum, held in business-hotel "Aerostar".
The 13-Internatuional Conference "Logistics and supply chain management" was held within the Forum. At the meeting dedicated to warehouse and distribution centers automation, "a-SIS" and "TLS" have made a report  on the topic of "Innovations in warehouse management: technologies and standards". 
The report was devoted to modern innovational decisions suggested by "a-SIS", which can be easily integrated into LM Execution warehouse management system and become indispensable helpers in the organization of work and warehouse management.
In particular, they talked about such innovations for the Russian market, as Data Manager, LED strip, 3D module of a-SIS View and Head-up Display.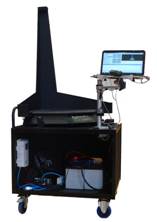 Data Manager – a portable device device used to measure the weight and size characteristics of the goods. The device can be placed anywhere in the warehouse, is integrated into the WMS LM Execution and can automatically transmit into the system accurate data on weight and size of goods of both regularand irregular shape. The use of infrared and ultraviolet technology provides high accuracy of measurements.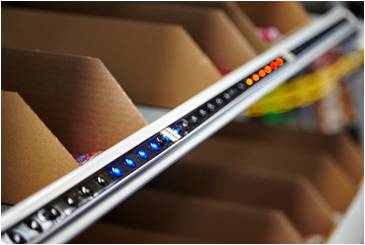 LED Strip - a unique technology, patented by «a-SIS» company and successfully used in warehouses across the EU.
The LED Strip allows you to automatically create and modify dynamic storage places, delivers tasks to users using LED indicators, as well as to fix the fact of any refer of a user to a certain storage place.
3D module of a-SIS View – can be easily integrated into the warehouse management system and allows an online monitoring (even from remote locations) of the work of warehouse employees, equipment and machinery. The system also allows to define location of staff and facilities with accuracy up to one meter, to deliver tasks, to plan and optimize routes of warehouse equipment, see detailed information on the facilities of storage and to control the serviceability of equipment.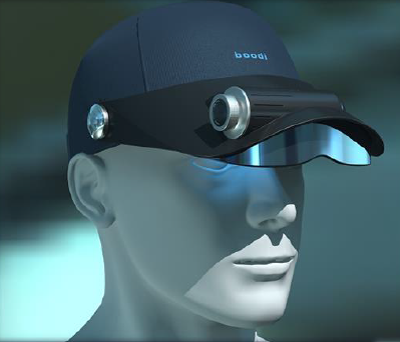 Head-up display – the newest development, which allows employees to receive information about the warehouse on a monitor placed on special special glasses, equipped with high-resolution OLED-display.
The system also supports the use of voice technologies and provides ample opportunities of using in a modern warehouse.
During the speech, the high interest of the audience was awarded to the report as a whole and for each presented innovative solutions in particular. The interest was presented not only due to unique and useful innovations, but also due to their affordable cost and simplicity of implementation and use, which at the same time give ample opportunities to optimize and improve the quality of the warehouse functioning.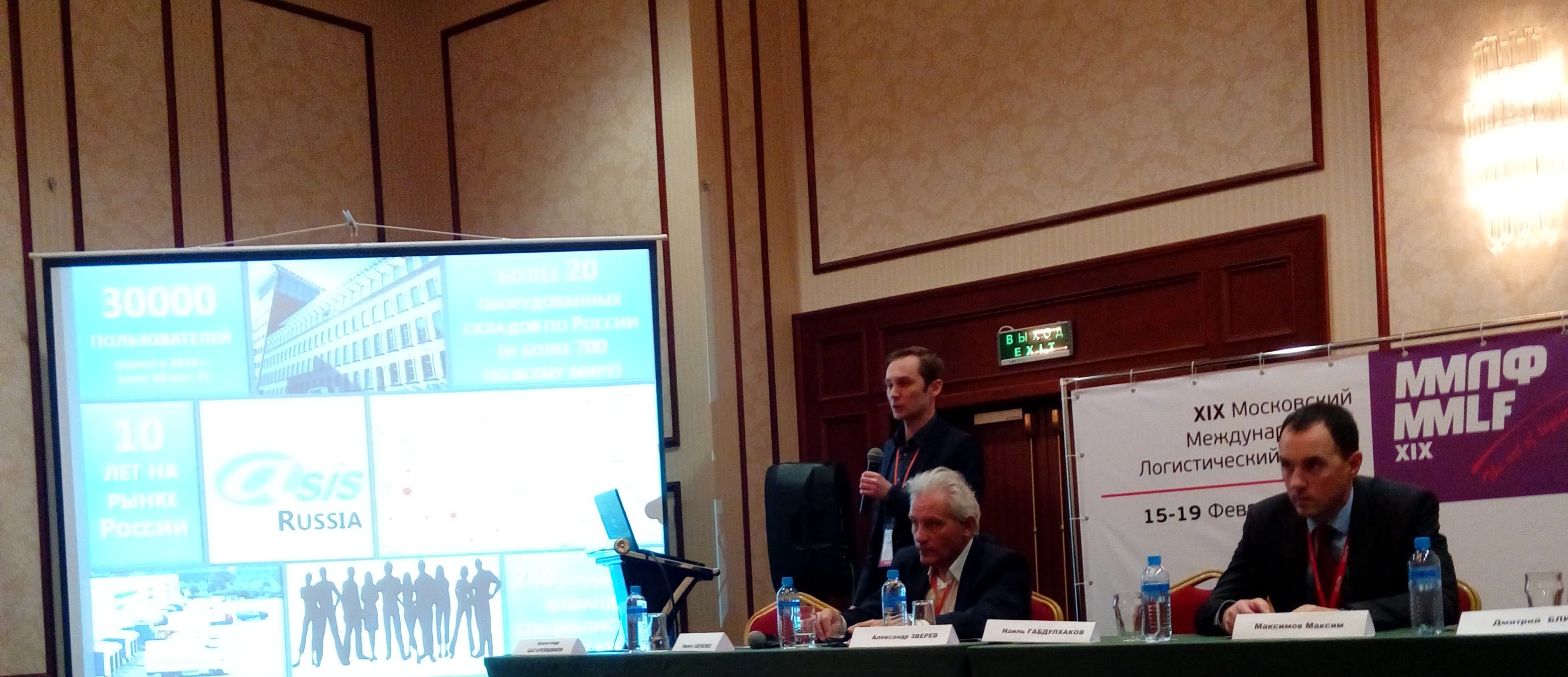 «a-SIS» and "TLC" companies are ready to introduce these innovations in Russia and hope that their use by domestic logistics providers will allow Russian companies to reach a new level of service, significantly expanding their range and improving their quality.
The company "TLS" and the company "a-SIS" are partners in the field of automation of warehouses LM Execution Management System, developed by the specialists of «a-SIS» in France. The "a-SIS" company  has been operating for more than 10 years in Russia. During this time the company has automated and equipped more than 20 warehouse of such major organizations as "Auchan", "Kant", "Sportmaster", "ID Logistics", "O'stin", "Total Terminal", "Next Commerce" and many others .
Together «a-SIS» and "TLS" are working on a project of the automation of warehouses of "Cosmetic Association Svoboda", project for the optimization of logistics processes for "Auchan" company and on many other perspective and interesting projects.