"Technology Logistics Systems" has completed a project on warehouse automation for Mystery Electronics
"Technology Logistics Systems" has completed a project on warehouse automation based on solution Infor 10 SCE for the company Mystery Electronics
 In November 2014 the company "Technology Logistics Systems" completed the project for the supply of hardware and software complex on the basis of Infor 10 SCE for the company Mystery Electronics. The project was implemented at the new warehouse of class "A" with an area of 14000 sq. m. and 22 000 pallets storage, located in logistics Park "Synkovo". The project was implemented in 5 months.

The Mystery Electronics company is the largest manufacturer and supplier of household appliances and climate equipment, home audio/video equipment and automotive electronics. The company's range of over 8,000 SKU. The target of company Mystery Electronics was to streamline logistics operations, reduce the cost of warehouse storage and improve customer service.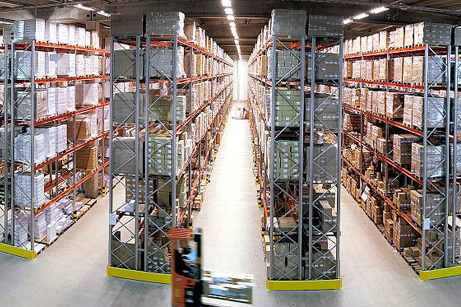 The company "TLS" performed the inspection of the warehouse Mystery Electronics and based on the analysis of the logistics environment in conjunction with the client-developed list of requirements to the functionality of the WMS.
To fulfill these tasks the company "Technology Logistics Systems" offered Infor Supply Chain Execution 10, that has shown its powerful functionality, flexibility, adaptability to the specific business requirements and opportunities of system integration with accounting system and necessary software all over the world.
Within the project the company "TLS" optimized warehouse topology, developed and applied a set of measures for the reorganization of warehouse processes. As a result of work the useful volume of the warehouse and its productivity were essentially increased.
Data synchronization between WMS Infor Supply Chain Execution 10 and Accounting system (1C) of the Customer in real time allowed "TLS" to increase the speed of data transfer to the warehouse, optimize the processing of orders, minimize the risk of errors and increase the PO (perfect order) coefficient.
Due to the personalization of warehouse processes employee responsibility was increased. Arose the possibility to monitor the performance of each employee.
The project also included the supply of all hardware systems for warehouses: the server group, data collection terminals, equipment for local area network. The result of the implementation of modern IT platform with application of IBM server systems and Oracle software was the organization of a reliable fault-tolerant information system, capable of operating 24 hours a day, 7 days a week with the maximum load in accordance with the organization's goals.
Usage of "TLS" recommendations to improve business processes and implementation of Infor Supply Chain Execution 10 allowed the company Mystery Electronics to enhance financial and quality targets and improve customer service.