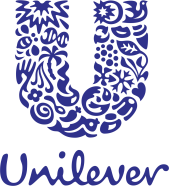 Providing of a complex of warehouse services on a low-temperature warehouse
Statement of the task:
Creation of an effective and flexible system of warehouse service.
Monitoring of effectiveness of current business-processes and working out a concept of their automation.
Increasing the quality of interaction between warehouse, production and transportation services.
Detailed working out of strategies and schemes of goods and cargo processing, optimization of storage system, picking and shipping of goods.
The calculation of optimal number of personnel, equipment, warehouse machinery, storage area.
Working out and implementation of a model of processing cargo using the system of cross-docking.
Creation a system of standartization of personnel activity and working out an effective model of control and motivation.
Development of the system of reports.
Decision of TLS
Current logistic business-processes including processes of interaction with the production warehouse and transport services have been studied.
Analysis of effectiveness of using of warehouse area, technical and human resources of the warehouse has been carried out.
Using obtained data further works for processes optimization have been done (TO BE):
Created a list of measures for optimization of business-processes and increasing of the quality of warehouse work taking into consideration demands of effective interaction with corresponding services.
Stratwgies of goods accept, putaway and preparation of orders have been worked out including working with cargo using the system of cross-docking./li>
Calculation and arrangement of the personnel and material handling equipment in accordance with the established guidelines has been carried out.
The system of standartization and motivation of personnel has been worked out.
Result achieved:
Transferring tasks to the new warehouse service provider in the face of TLS was carried out in the shortest possible time and without stopping of the warehouse.
Efficiency of working with goods and cargoes has been increased: optimal placement rules and strategies have been worked out; time for searching and picking of goods has been reduced.
Usable storage area has been increased through the optimal placement of goods.
Quality of account of goods with expiration dates and batches has been increased.
Quantity and placement of warehouse personnel and equipment has been optimized.
Tools for further improvement of the efficiency and development of business processes have been created.
The requirements for the future warehouse management system (WMS) have been worked out.